Is it possible to lose the muffin top and fit into your old clothes in 10 weeks?
The answer is YES! We would love to introduce you to our Summer Challenge 2017 winner. Hayley Doherty is an inspiring reminder that anyone can turn their lifestyle around in 10 short weeks!
Today, Hayley is 6kgs lighter, wearing dresses that haven't fit her in years and is radiating vitality! We thought we would share with you some of the secrets to Hayley's success story:
5 tips to lasting fat loss:
1.Start somewhere: 
They say that change is hard at first, messy in the middle and glorious at the end.
When Hayley began her 10 week journey, she was feeling fat, slow and self conscious and the thought of being out of her comfort zone, in a new environment, with new people was terrifying!
This is an unavoidable phase of change for all of us. The reason that Hayley is enjoying body confidence today, is because she put herself in a vulnerable position and grew through the experience!
2.Decide what you want, why you want it and write it down: 
In the 1st week of the program we ask everyone to clarify why they are doing this and what they want to achieve. Those who have a distinct objective and a strong emotional reason to back it up are the ones who experience the most change.
Hayley was so fed up that her work clothes were feeling tight. She had a wardrobe filled with beautiful dresses that she couldn't even look at anymore because it made her feel sad. Hayley knew exactly what she was chasing and this kept her focused!
3.Learn what to eat!
 "We eat pretty well" is the standard response we get from everyone who is unhappy with their body shape and looking for change. We find that "pretty well" usually means loads of processed foods and often long periods without food! Hayley and her husband Luke learned to structure their carbohydrates around training times and eat regularly 5 to 6 times a day. They armed themselves with a whole host of new recipes that allowed their bodies to burn fat and hold onto lean muscle.  Most importantly though Hayley and Luke understand that they can eat loads of delicious fo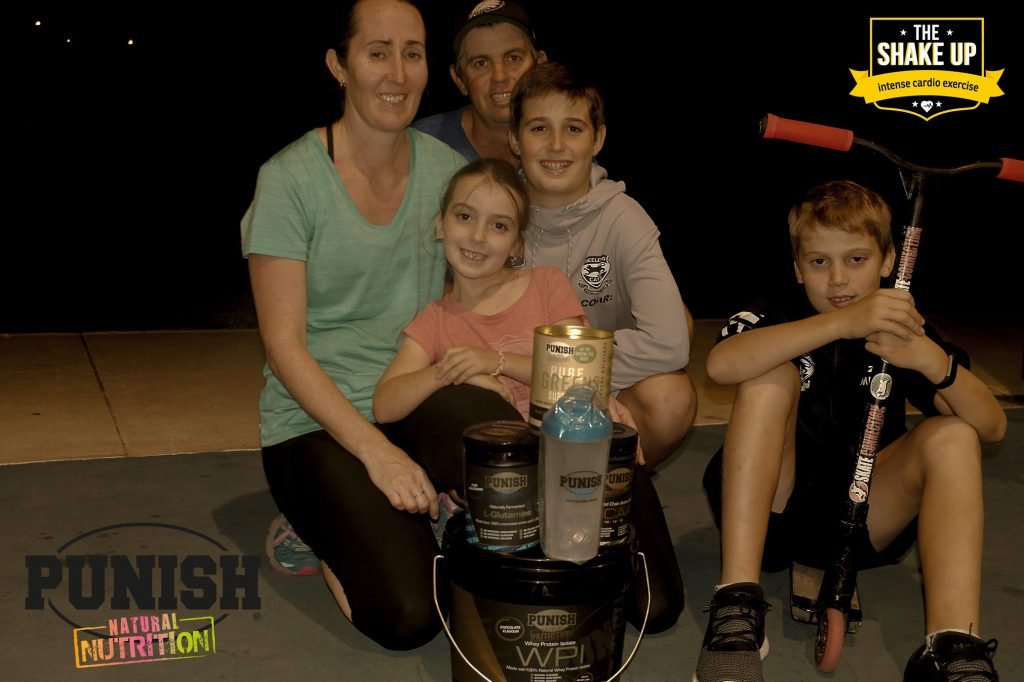 od and still get the body of their dreams!
4.Surround yourself with great support: 
Collectively, Hayley and Luke stripped 60cm of fat and 20kg of weight off their bodies in 10 weeks. Their success is a product of great teamwork! Lasting change is so much easier when those close to you are on board.That's the beauty of being a member of a positive challenge environment is that you are in close contact with 30 other people who share your journey. New bodies, new lifestyle and new friendships.
5.Create habits that will make it easy:
Our primary focus in our 10 week challenge is to make change as easy as possible for people. Positive habits performed repeatedly make life easy. Hayley and Luke became experts at the 'shop and chop' and 'cook-ups'. They made it possible to eat great food regularly and trained 3 to 4 times every week. Like many, Hayley has told us that getting organised and creating strong eating habits has actually made life easier and freed up some time in her week!
Hayley is one of many dedicated people who achieved amazing change in our Summer Challenge. All of Hayleys hard work has earned her an awesome Punish Natural Nutrition Prize pack. We advise our challenge participants to supplement with a high quality whey protein as this allows for better quality nutrition, particularly for people with busy schedules. Over the 10 week challenge period, both Luke and Hayley used the Punish chocolate WPI in their liquid meals, helping them to preserve lean muscle and burn more fat! A huge thanks to the Punish crew for the continued support of our community. High quality, natural and super tasty sports supplements that are well priced with free delivery…so good!